We are your local honest quality dependable Appliance repair service company!
Advanced Appliance Solutions is a family owned business that has been working in the appliance industry for over 18yrs. After many years of working for large appliance retailers we had noticed that customer service was no longer the number one goal. A growing company is a good thing, but all to often attention shifts from the original goal of providing a good customer based service.     
 All of our technicians are professionally trained and continually attending manufacture yearly training events. Each technician has also passed manufacture drug test requirements and back ground checks.
We choose to work in this industry because we Love working with people and helping them with there appliance problems.
 

 

Advanced Appliance Solutions Inc works on all your household appliances, Ranges, Refrigerators, Microwaves, Washer & Dryers, Dishwashers, Ovens, Cook tops, Ice makers, and Trash compactors.
*****We are the only repair company that provides a free 5 star service repair program with every appliance repair service call!*****
 "

Advance Appliance Solutions Inc is changing the appliance service repair industry one satisfied customer at a time."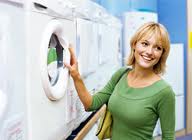 Customer Reviews

We just had our cooktop repaired – a very complicated procedure actually – and I want to HIGHLY recommend a young man,
Dean Spencer, from Advanced Appliance Solutions, Inc. 503-575-8372.
He responded within minutes to my call, was extremely polite and arrived exactly when he said he would. He put on shoe covers, spread a cloth when he had to remove the stove top, and left not a trace of mess behind (he had to drill one of the burners out). His rate is more than fair and he even checked my drier hose, which needed shortening and fixed our refrigerator door (broken for 2 years) at the last minute –
Tonette & Don LaGrone

I went to the basement and my refrigerator full of food had quit working. I didn't have time to check references as I usually do and just pulled Advanced Appliance Solutions up on the internet. How lucky was I!! Dean Spencer came out almost immediately. He was just great. His price to come out was one of the best ever. I was afraid I would have to buy a new refrigerator but he fixed it for a very reasonable price and very quickly. He fixes all kinds of appliances and I will from now on use none else. This is the first review I have ever written for anyone but he impressed me so much I just had to do it. Try him, you can't go wrong.

The repair person was prompt, courteous, fixed my gas oven, and then walked me through maintenance of ALL my home appliances! I have never had a repair person who took time to tell me how to keep him out of my house! I am extremely pleased with both Home Advisor and Advanced Appliance Solutions Inc!