Advanced Appliance Solutions is a proud sponsor of the Sandy High School Equestrian Team.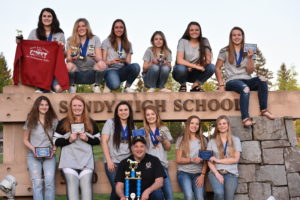 Advanced Appliance Solutions has been involved with the equestrian team for three years now and have been so impressed with this athletic program. These kids learn life skills they will take with them forever and continue to represent not only the school but the community in a positive light. Advanced Appliance Solutions is looking forward to other future sponsorship opportunities in our local areas.
                     Celebration in Boring
             Boring playground fund raiser.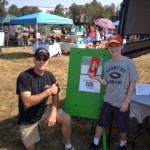 Once again Advanced Appliance Solutions Inc was there to help. This event is held every year to help raise funds for community up grades. Two years ago the event was held to raise fund for a new park in downtown Boring. 
 This year the community came together to raise funds for a new playground for the park. Last year we helped with set up and parking for the event. This year we had our own booth! This was our first time ever setting up for a public event such as this and I believe we hit it out of the park.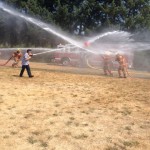 Almost every kid commented that we had the best booth and prizes. Giant size candy bars!! We were ask several times if we would be back next year and our answer to them was YES! I don't have the official count but I believe that we were one of the most profitable booths for this event.
 Thanks to all that came out and help make this day a huge success. Levi, Olivia, Bonnie and Jenee!
We look forward to offering new opportunities to give back to the community. Please contact us if there is something we can help with. 
2015 Rodeo Bible Camp of Oregon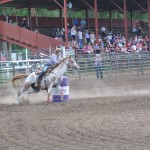 Advanced Appliance Solutions Inc was a proud sponsor this year at the 2015 Oregon Rodeo Bible camp for kids. There are two camps Jr camp (Middle school) and senior camp (High school). Kids from around the state attend this camp every year!
 They bring in professional cowboys and cowgirls to work with the kids for three days and then on the fourth day put a rodeo on for the crowd!
 
If you have a child that would like to attend you can find all the information about the camp at Rodeo Bible Camp of Oregon .com.
 I'm very impressed with the adult professional leadership at this camp. Most participants leave with more confidence in themselves and make great memories for life.