Christmas Gift card contest winner
December 28, 2014

0 Comment
This year we stepped it up a notch, two years in business we decided $200.00 Christmas gift card prize was best.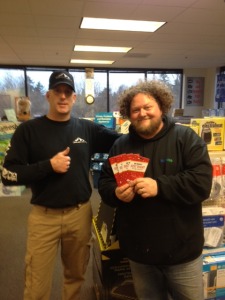 All you have to do for your change to win is support us by liking our Facebook page. Last years winner was Olivia Stanely, she won a $100.00 gift card to the store of her choice. This years winner was Antonio Gonzalez he picked Bi-Mart for his gift cards. Antonio was given four $50.00 gift card on December 22nd. Thanks again Olivia and Antonio for your support!
       Hope everyone has a great New Years Eve celebration!